The Best Place to Camp in Joshua Tree


Want to get away? Camping at Thunderbird Lodge Retreat offers a rare chance to witness every essence the stunning High Desert setting has to offer. We have a large amount of vacant property for you to pitch your tent in.
Revel in a Real Joshua Tree Camping Experience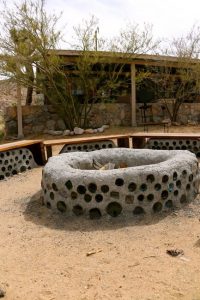 Although we're not the traditional campsite you're used to, we're still an ideal location for your camping destination.
To help paint the picture, here's what we don't offer:
Outhouses
RV hook-ups
Dedicated, numbered sites
Designated eating areas/picnic benches
Laundry facilities
What we do offer is so much more:
Privacy: No neighboring campers, just your group and nature.
Safety: In case you need anything, Lori lives down the street.
Peace & Quiet: That's right, no honking horns or screeching car brakes here (although, no promises on coyotes howling in the distance).
Beauty: Without another city light for 4 miles, you'll be sleeping under a blanket of dark sky illuminated by millions of stars. During the day, see the sun rays encompass the desert acreage for miles.
Flexibility: Nearby homesteader cabins available to rent for groups with mixed interests.
Enjoy every one of your favorite camping activities, plus a few unique experiences you can only get here in Joshua Tree, California. Your next adventure awaits with a visit to Joshua Tree National Park, just 20 minutes away. Our property also features areas for rock climbing and bouldering; don't miss the chance to witness the wildlife and unique desert foliage firsthand while on your way there!
If you'd rather be left to your thoughts, our acreage is the perfect place to pull up your lawn chair, tilt your hat back and just hear the hum of the cricket chorus.
Welcome to tranquility at its finest.
Glamping in Joshua Tree
Sleeping on the ground not your style? No problem and no need to split up the group.
We invite you to stay at one of our seven cozy cabins! We have just what you need to take your camping trip and turn it into a serene and enjoyable nature experience. Each of our cabins are designed with charming, one-of-a-kind rustic décor, plus the comforts you need to feel at home.
Savor the stunning desert landscape from anywhere with indoor and outdoor areas for groups to laugh, chat and sip some wine.
Rely on full cabin amenities (like bathrooms, kitchens, Wi-Fi and TV) so you can relax
and entertain with ease.
Firepits at each cabin for roasting smores, singing campfire songs and sharing ghost stories.
Some cabins equipped with games, dart boards and poker tables. Each property has plenty of space for you to bring your own sports/game equipment, too.
Get the privacy you want (that's not offered at the campsites at Joshua Tree National Park), without being completely cut-off from civilization.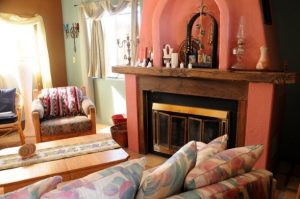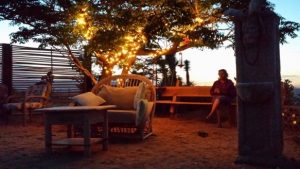 See What Others Are Saying